<![if !vml]>

<![endif]><![if !vml]>

<![endif]><![if !vml]>

<![endif]><![if !vml]>

<![endif]><![if !vml]>

<![endif]><![if !vml]>

<![endif]><![if !vml]>

<![endif]><![if !vml]>
<![endif]><![if !vml]>

<![endif]>
<![if !vml]>

<![endif]>
TaxBrains has provided outsourced bilingual accounting, payroll, and consulting services to multinational companies
with offices and subsidiaries in JapanBased in Nagoya, TaxBrains offers the best of Japanese and international skills
to meet Japanese accounting and legal demands.We support highly trained bilingual professionals as tax accountant
and software engineering staff for over 10 years.Suppoting clients to establish their Japanese businesses, including
<![if !vml]>

<![endif]>developing bilingual professionals ,softwareing skills ,provide accurate, and bilingual business information.We had
<![if !vml]>

<![endif]>satisfaction from clients who managing and investing in Japan.Accounting: bookkeeping, accounts payable, accounts
receivable, employee expense reimbursements, bankingPayroll: payroll calculation including overtime, bonuses, tax
and social benefits, payments to employees and government tax and social benefit offices丂Finance: monthly preparation
and reporting of financial statements, cash flow analysis and requirements, budget variance丂Human Resources:
work rules, employee agreements, incentive system, salary systemLegal: company establishment, statutory fillings,
licensing agreementsTax: corporate and consumption tax planning, tax preparation and payments, transfer pricing
policyBefore annual closing accounts and every month, it is needed to interview meeting at least one
<![if !vml]>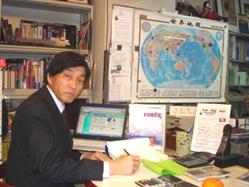 <![endif]>time. inancial Bureau.Establishing Japanese corporation & foreign branch
offices in Japan.
Welcome foreign investors consulting
with Certified Tax Accountant
<![if !vml]> <![endif]>
Contact Us >>any time!! Tel丂俿俤俴丂052-201-3006 Fax(052)618-6215
丂Posta Code 460-0002 侾侽侾丂俶倎倐倝倱倛倝倲倷丂倣倎倰倳値倧倳們倛倝丂俛倢倓倗1-Chyome,Marunouchi
Naka-Ward Nagoya-City,Japan,Naka-Wad, Nagoya-city, Japan
<![if !vml]> <![endif]>